---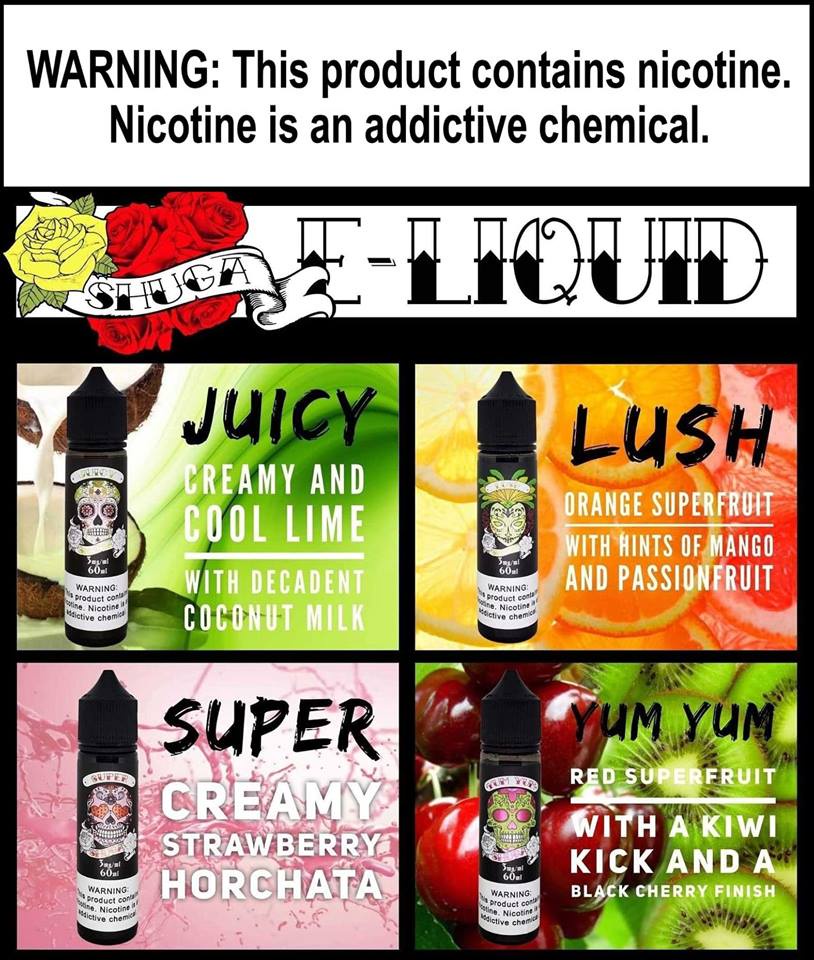 SHUGA ELIQUIDS 60ML
---
60ML CHUBBY BOTTLES
Flavor Profiles:
Juicy: Cool Lime and Coconut Cream with a surprise exhale. It's refreshing like your favorite frozen beach drink.

Lush: YumYum's sister joined the Shuga Fam with her tempting Tropical and Citrus super fruit which blends to create the perfect balance of tangy and sweet.

Super: Creamy Horchata finished with ripe Strawberries. Got to get some today! This one is giving Frisco from Jagged a run for it's Money!!!

YumYum: A delicious red Super fruit with sweet Strawberry, Watermelon, Raspberry and Kiwi finished with exotic Dragon Fruit.